Thanks for printing! Don't forget to come back to Plumbers Atlanta - Delta Plumbing, The Educated Plumber™ for fresh articles!
Leak Detection
We Offer Free Leak Detection! Call Us Today To Learn more!
To schedule a technician you can trust call Delta "The Educated Plumber™." -

Call Now 770-679-7705
Here at Delta The Educated Plumber™ we have the state of the art technology to locate and repair any type of leak. When you have a leak inside our outside your house you want a technician that is equipped with the most advanced technology to find your leak fast and accurately as possible so you can have a quick and painless repair.
Services:
High Water Bills

Thermal Imaging leak detection Equipment

Gas Leaks

Slab Leak Detection

Underground Leaks

Waterline reroute options

Re-pipe solutions

Commercial & Residential
The Most Common Signs You May Have a Leak:
The reading on your water meter changes even though you don't use any water. (tip: if you mark the water meter, don't use any water, and come back an hour later and it has changed - you may have a problem)
If your water bill starts to rise month after month vs the level you were used to there is a good chance there is a leak in the home or business.
If you notice any soft, spongy or discolored areas on the floors, walls, or ceilings around the property.
If there is a pungent odor emanating from the floors or walls near drains or sewers.
If your foundation cracks or vegetation grows unevenly for no apparent reason.

If you have a concrete slab floor and you feel areas of warmth that was not present before.

There is a continual sound of water flowing (similar to the sound you hear when a toilet is running) but no water source is being used.
We provide alternative solutions for a non-invasive leak detection:
Check Water Pressure (Pressure Reducing Valve)

Toilet Dye Testing

Check Valves Inside & Outside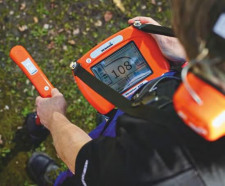 * Additional charges may apply for leak location
equipment, gaining access to leak or plumbing
system, accessibility of leak or plumbing system.